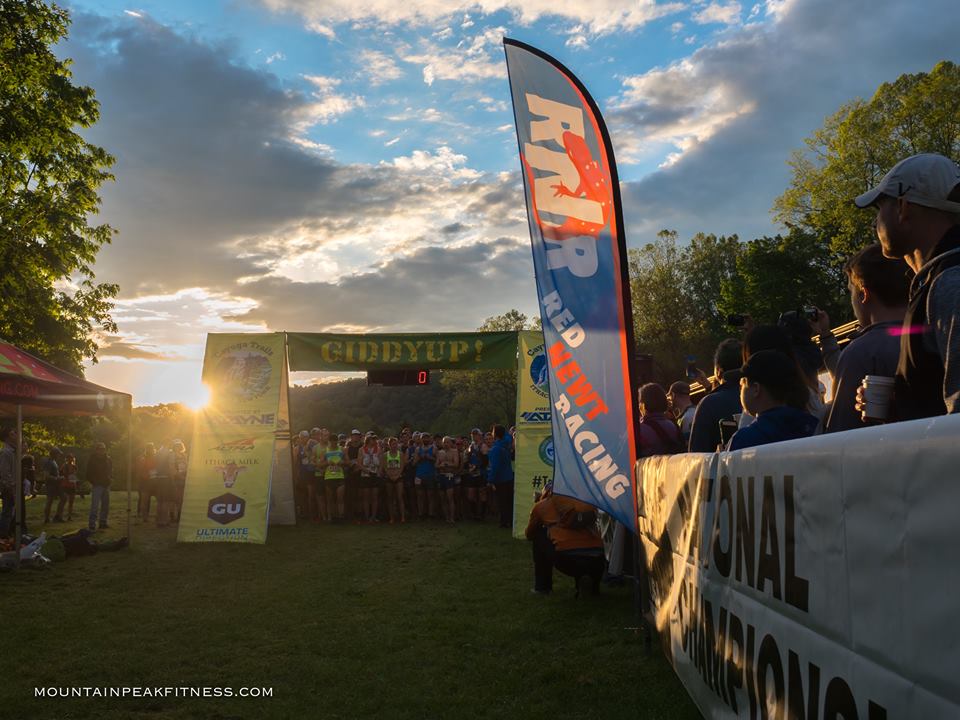 I debated even writing this. Most debates involve time and multiple rebuttals and counterarguments.  This one really didn't have those elements. Keeping me from writing this were two simple fears.  One is that there is no way I could capture the essence of what I wanted to convey.  The other is my reluctance to share various parts of my life via social media.  There are certain components of our individual worlds (experiences, feelings) that might be better kept to those that know you best, as opposed to being put out for public consumption.
However, being psyched up and proud of an experience added to the mere possibility that someone might read this and take on a challenge they didn't think possible was enough for me to put it out there.  So here you go. Those of you have who have been through this get it.  Those that haven't, maybe you can relate or want to give it a shot.  Anyone else doesn't care or doesn't understand, but maybe they have their own thing.
So here is the story that belongs to me.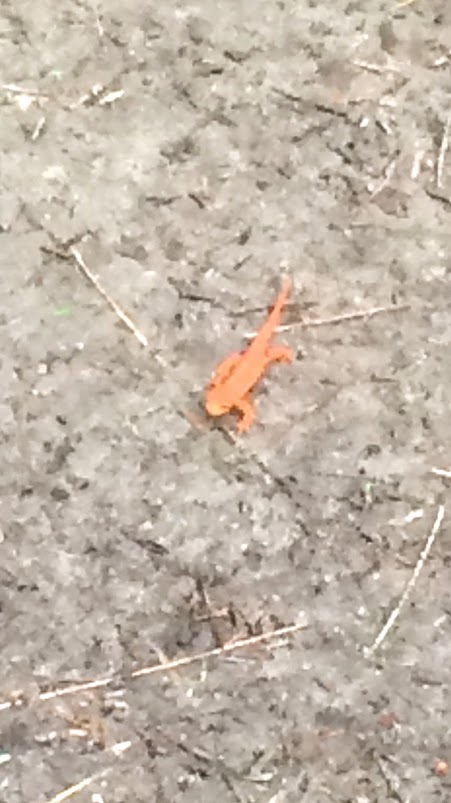 You could call it a mid-life running crisis.  The marathon has begun to lose its mystery.  Still am incredible race distance, but only in the sense of will it go well or poorly.  Shorter distance races are harder for me to train for with my life being as busy as it is.  So like many folks I turned to longer distances.  It is not that I don't value a good 5k or 10k or even half marathon.  Lord those things can be hard.  I just don't feel I can commit to them as well.  Regardless the ultra distances have always appealed to me, especially on the trails.  After running the Grand Canyon R2R2R last year with Tim McCargill, Jason Zakaras, and Matt Neukirch, it was logical (to me at least) to try to train and race a 50 miler.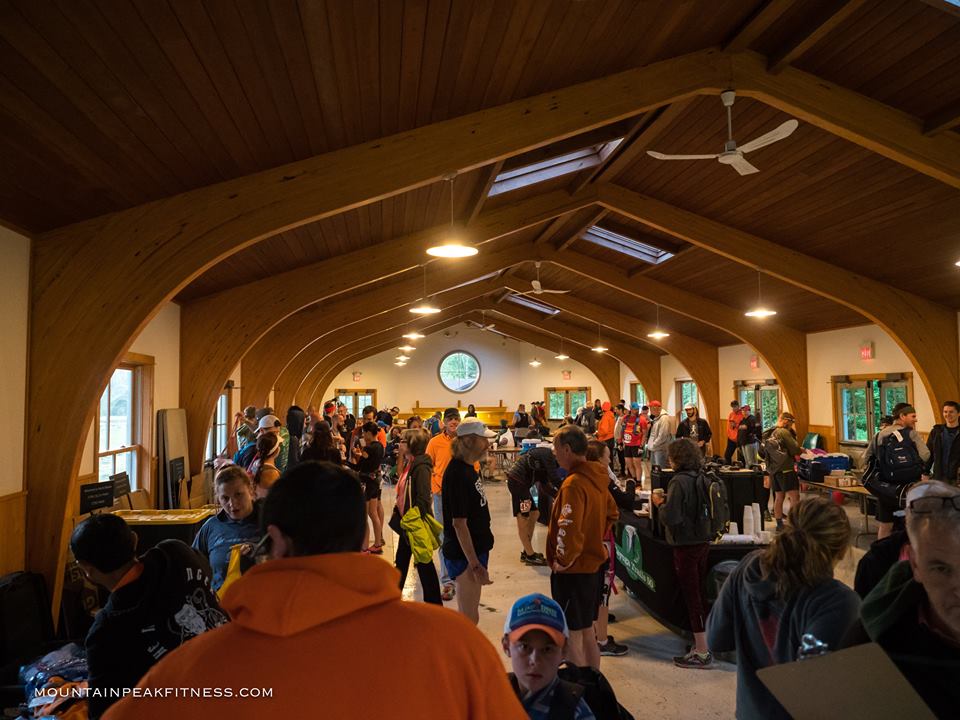 THE TRAINING 
People sometimes over exaggerate how hard it it is to prepare for a an ultra.  On some levels, it is almost easier than a marathon.  At least the cycle I went through.  What I mean is that you throw pace goals out the window for the most part.  The pressure is totally off when it comes to that kind of thing.  It is all about effort, which is a great thing for me as most of my runs started at 430am (dad, teacher, coach stuff).  The hardest part was the double long efforts on weekends.  A day that was usually sleeping in, was now a tired long(ish) run.  A person would likely be surprised by how simple the training was.  But the biggest thing I changed was going to a coaching system.  Through whatever fates, I contacted David Roche.  He is a regular contributor to Trail Runner Magazine.  Coaches a ton of people. But more importantly, his tone and philosophy matched a lot of what I believe and seems to work for me.  Check him out if you are looking to go down this road.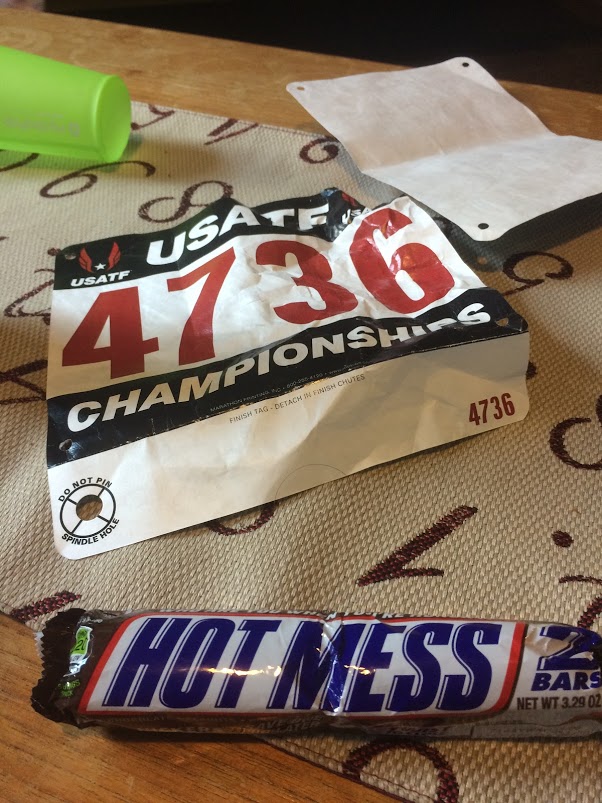 THE VENUE AND THE COURSE
Reasons why I picked Cayuga Trails 50:  It was the USATF 50 mile trail championship, it was after school was out, it was in a part of the country I had never been to, the topography looked crazy out of my box.  Taking place in two state parks around Ithaca, NY the race was almost literally either up or down.  Essentially two laps on a loosely figure-8 type course, you had aid stations every 4-6 miles and out and back running to see other racers.  If you have done trail races where you have inbound and outbound runners it can kind of be a pain with sharing a narrow trail, but it wasn't so bad with different starts times of the 50 miler and marathon.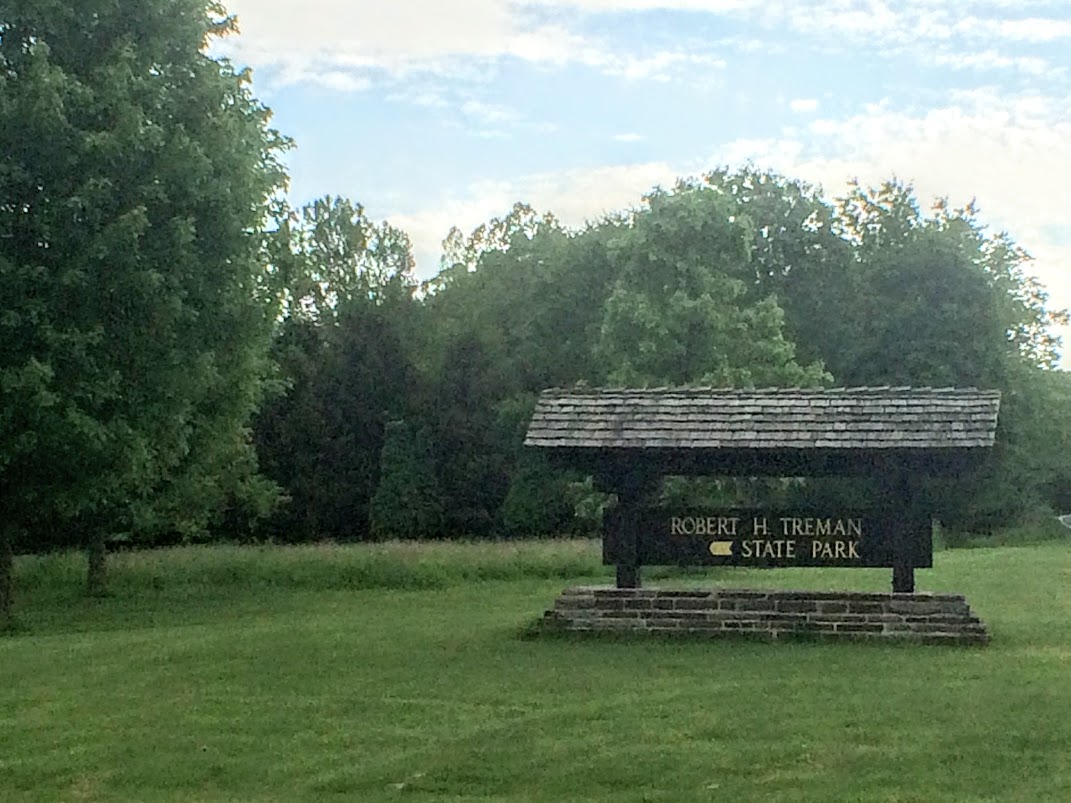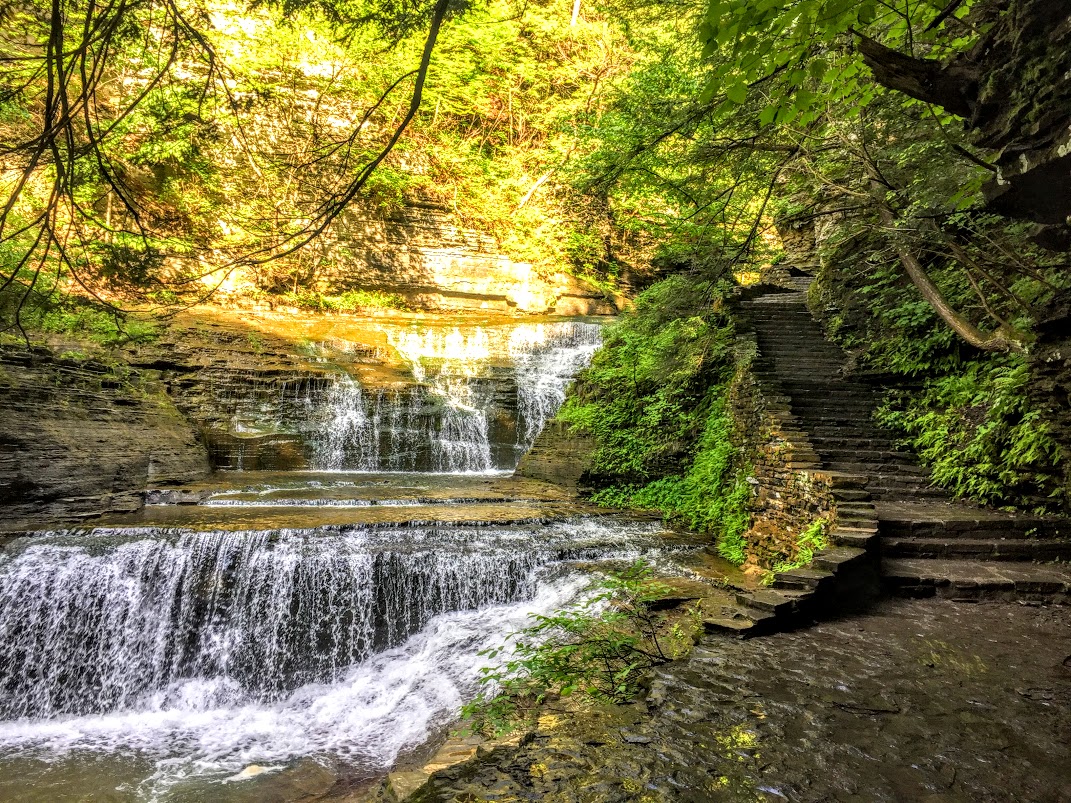 Robert Treman and Buttermilk Falls state parks were the location with some transition areas near some private property.  The hills were at times ridiculous, but mostly because I had no idea what to expect.  Maybe a little more time at Platte would have gotten me better prepared, but life. . .
You got your money's worth on this one. Hosted by Red Newt Racing, the logistics and pre-race emails and general race organization were phenomenal.  With a pair of Farm to Feet socks and a sweet hoodie, the course offered up everything you could ask for in a hard trail race.  Miles long uphill (and downhill sections), old growth forests, single track, knee deep water crossings (your feet were never dry after mile 4), single track, forest truck access roads, quagmire mud, rocks, roots, and stairs.  Lots and lots and lots of stairs.  Dragging this poor, 175 lb body over those damn things late in the race. . . Glass half full, they kept you from running too fast.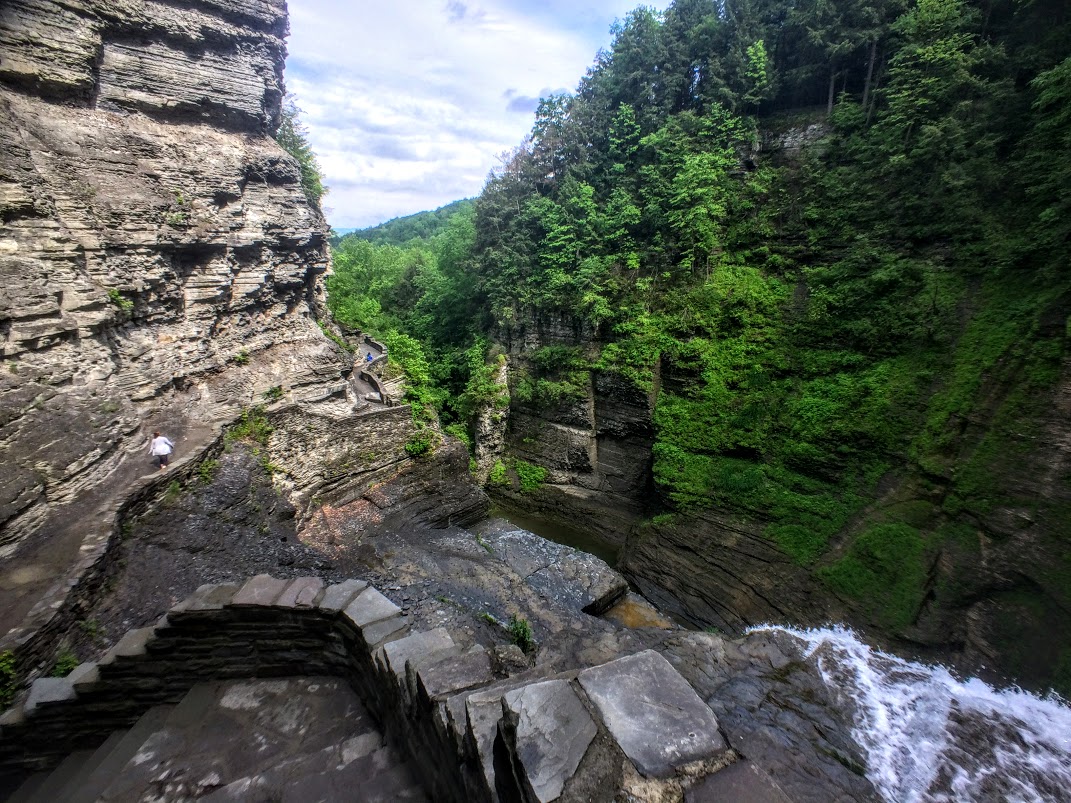 Really though, the course was something completely different from anything I had ever encountered.  Incredible views across the northern Appalachians, waterfalls, rivers, gorges were just some of the aspects that distracted you from the effort.  There were moments, through dripping sweat and pounding heart rate, that I just took a quick pause to take in the view (and yes to rest briefly).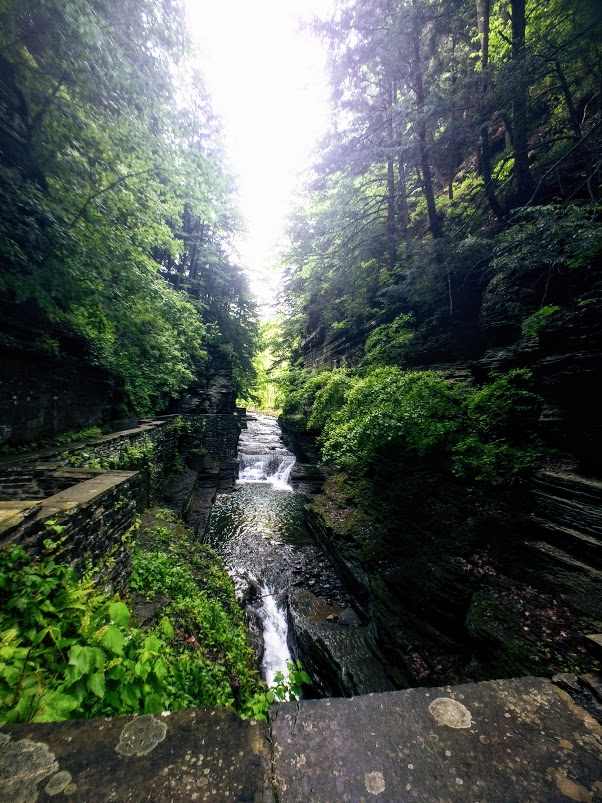 THE RACE PLAN
I wasn't sure what I could do over 50 miles.  No clue.  My only possible comparison was the Grand Canyon.  That was self-supported and just running to finish.  So in talking to various folks I went with 8 hours.  Totally arbitrary, with no reason other than it was a nice round number that in past years would have put me in the top 10. Well, after doing a post-travel shake-out run on Friday, that plan went right the hell out the window.  Hitting the start line, I wanted to run comfortable as long as I could, keeping my HR low, running within myself, and making sure I didn't blow up (I was frankly terrified of this happening and ran accordingly).  If there were people to run with on course, I would do so. But I am very comfy running on my own as that is how almost all of my training goes down.
My gear selection was to keep it as simple as possible.  For those not into it, trail racing is a venue where it is really easy to get sucked into gear, gear, and more gear.  There is not a damn thing wrong with that either.  But the more you have, the more you have to worry about.  So I went with a Half-Buff headband, Nathan Quickdraw water bottle, Brooks Half Tights, Brooks Caldera, and a whole bunch of Vaseline.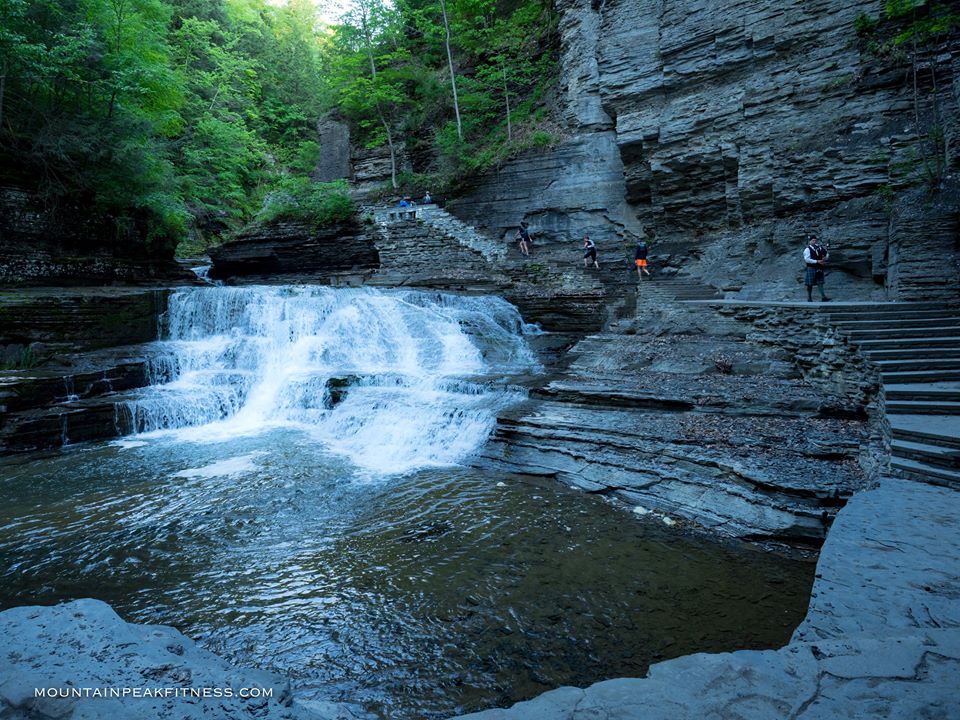 Fueling was going to try and be 300 calories per hour, mostly in gels.  Problem is, gels and I don't really work.  I have found that Hammer Nutrition gels actually go well for me.  Even then I knew I would have to rely on aid stations.  Speaking of which, I tried to get a full water bottle down between each aid station.  But real food was going to come in handy.  PB & J, quesadilla, bacon, watermelon, chips, and really whatever looked good.  This is one area where I could really improve in the future.
THE RACE ITSELF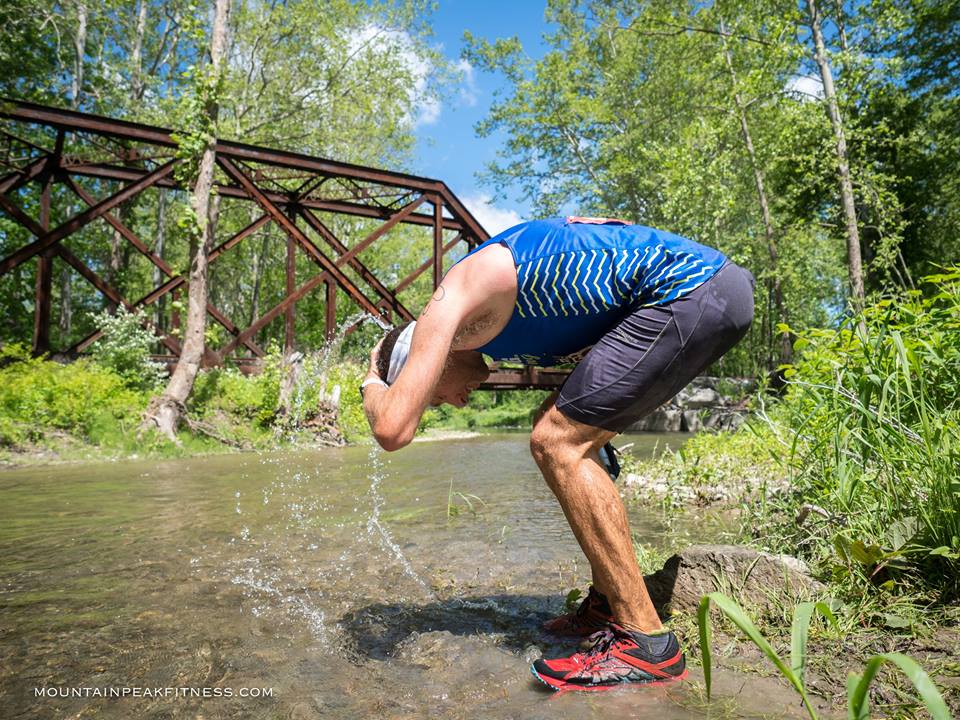 I won't bore you with a stride by stride recap.  Not that kind of writer or site.  Plus, I don't remember most of it.  Not because it went bad. Quite the opposite.  Besides rolling my left ankle twice with poor, lazy foot placement I was able to smile the entire time.  Thank the volunteers, give high fives or good lucks to other racers, and greet hikers out on the open trails.  Now many would argue this was not racing.  I would agree. I pushed myself and I ran hard at times, but I wouldn't say I was "brave". This was more of an exploratory mission.  A new challenge.  A way to see if this is something I want to pursue.  It is.  I crossed the finish line feeling really happy about my effort (though got passed by two people in the last mile).  There are so many things I would do differently, so there will be another one. . .
Photo Credits:  Joe Azze- Mountain Peak Fitness
Brian and Brenda Wandzilak